5 TFF Tips to Slay Blue Monday
Let's face it, it's easy to get down about January.
The festivities of Christmas have been + gone, the days are short + pay day seems forever-ago. What's more is recently, the third Monday in January has been coined as 'Blue Monday' so if we weren't feeling down enough, now there's a day dedicated to feeling down in the dumps.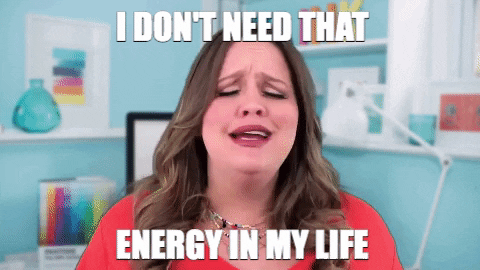 So it got me thinking: what better way to kick-start my blog with how to beat Blue Monday?
Tori Fae Fitness + The Fitness Formula (TFF) is all about building strength of mind + body. We move to feel empowered, uplifted + because we can. In other words, we do things our own way.
So, if you want to take back control + kick the January naysayers to the curb, here are my top tips to slay Blue Monday with some positive TFF Vibes.
1. Get your workout done early
Ever heard of the saying 'eat the frog'? It's a time-management quote that comes from entrepreneur Mark Twain who stated "if it's your job to eat a frog, it's best to do it first thing in the morning. And if it's your job to eat two frogs, it's best to eat the biggest one first."
In other words, it's best to complete that one thing on your list that you have least motivation to do or that you're most likely to procrastinate on first thing, which for some may be working out.
So, I've created a Cardio + Chill workout to get you sweaty, your heart pumping + mind focused. Even if you're at home, roll out of bed in your PJs and get this 20 minute workout done to set yourself up for the day.
Working out first thing makes you feel accomplished + get your endorphins flowing (our happy hormone). What's more is it gives you back your evening to snuggle down which is what our natural circadian rhythm wants us to do during these darker evenings.
2. Busy in the mornings? Try a class instead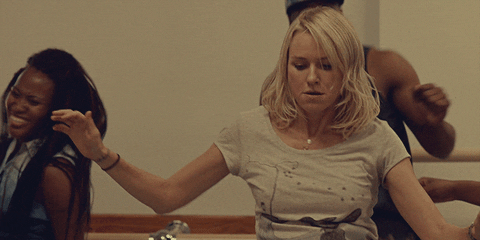 Perhaps you're a mum who's got to get the kids to school or perhaps you work earlies + are already up at the crack of dawn. If there's a reason that you can't work out in the morning, try to book into an exercise class instead to exercise in a group rather than solo.
Whether it's a TFF Prescription, other exercise class or even a Mother & Baby class (the way they get you to lift your baby to The Grand Old Duke of York is definitely a workout for those arms!) as humans we're social beings. Sharing company with others help us to feel connected + break feelings of isolation which can make us feel down.
Not only do group exercise classes give you the chance to build up a sweat, but the community vibe, use of music + choreography can also help to boost your mood. So go on girl, go shake that derriere!
3. Get some fresh air in daylight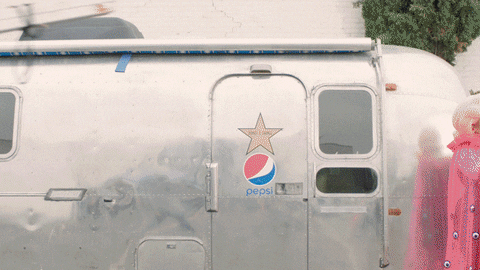 It's scary to think that almost 1 in 5 of adults in Britain have a Vitamin D deficiency so if you're feeling low in energy, it may be because your levels are depleting.
Our main source of Vitamin D is from the sun + we tend to 'stock up' in the summer months to see us through the darker seasons. Among other benefits, Vit D helps to improve our brain development + function which means it may help keep Seasonal Affective Disorder (SAD) at bay.
Whether its dry or grisly outside, try to go for a brisk 5-minute walk, take some deep breaths + pause for a moment or two.
I promise you won't melt if there's a little rain, but simply taking a meaningful pause in fresh air to reconnect with yourself will help boost your energy levels, lift your mood + hopefully – weather permitting – give you a little Vit D hit too!
If the weather isn't kind, you can also consume Vitamin D through your diet by eating oily fish, red meat, eggs, cheese, tofu or drink some orange juice.
4. Treat yourself to some Dark Chocolate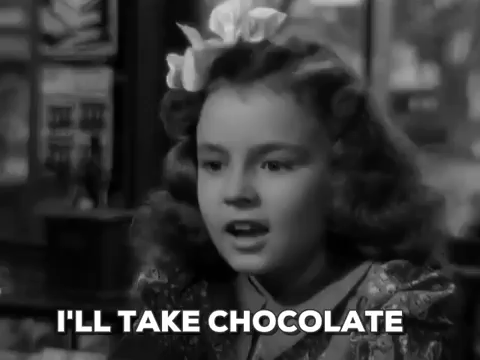 You know I got you, girl! This tip is all about enjoying some chocolate – yum!
It may seem too good to be true but eating a few squares of Dark chocolate may also help to improve your mood.
How? Well it boosts your brain's levels of endorphins (our happy hormone) as well as serotonin (a mood-boosting 'neuro-transmitter') that many anti-depressant medicines contain.
However, don't go overboard. The recommended amount to get the benefits is only an ounce or 28 grams, which is probably a couple of squares from one of those big bars you can buy. It also needs to be above 70% to get the nutrients from the Cocoa.
So when you're feeling all snuggling on the sofa, save this little treat to round off your day.
5. Get rested – (Parents with young children, look away now!)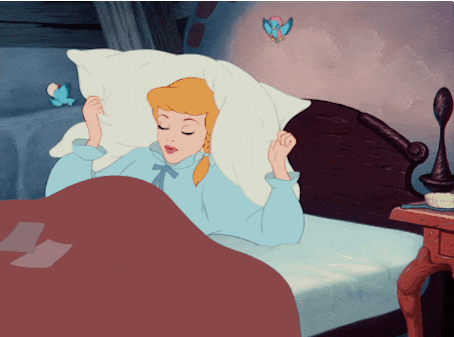 Getting enough sleep is vital for our overall health + wellbeing.
Whenever we've had a bad sleep or not enough sleep, it affects the way we think, our energy levels + the way feel. It can be hard to concentrate + generally cause negative moods such as being irritable, frustrated or sad.
This is because when we're busy catching some ZZZs, our body is working hard to support healthy brain function + to maintain our physical health.
Typically, adults should aim for around 8 hours sleep overnight (but this can be less as we get older). Going to bed earlier without any screens + spending 10 minutes to unwind with simple meditation will help you unwind for a good nights' sleep.
Now, for my TFF Mamas with little ones, I'm sure you will have scoffed when you read 8 hours of sleep overnight.
While I'm not a baby sleep expert, all I can say if you've got a little one who struggles to sleep at night, try to catch up on rest at other times of the day + remember you're doing amazing!
Don't forget, it's important you have a break from time to time too, so call on your support network to help you get some additional rest when you need it.
So those are my TFF tips for slaying Blue Monday.
With these easy-to-do suggestions, you should be able to feel a little more uplifted + a little more positive to not let the talk of doom + gloom get you down.
If you need more positive TFF vibes in your life, there are spaces available on my group classes or why not even look at my 1:1 services?
Let me know how you get on. Tor x